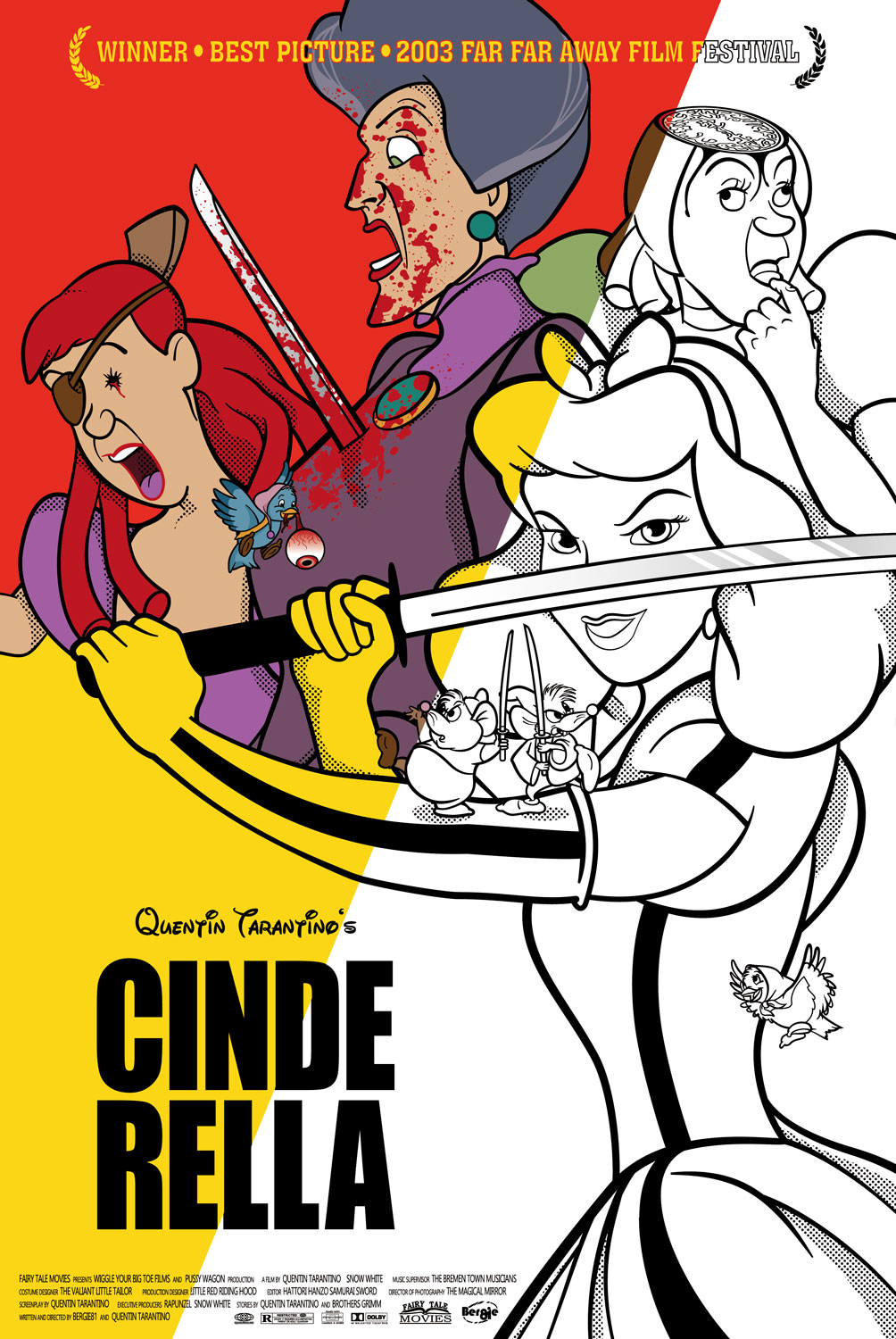 Bibbidi-Bobbidi-Boo!
I just wanted to share with you some steps that were taken during the creation of Kill Bill – Cinderella. Its starts with a rough line art of the characters and the compositing. During the process I try to consider new ideas like adding Lucifer the cat. At the end it didn't work. But I decided to do a separate artwork. In the color phase I try use the original colors as placeholders and do a reduction and color tuning at the end.
If you have any question, don't hesitate to tell me in the comments!
Cheers,
Thomas